8 Apr
2016
In the beginning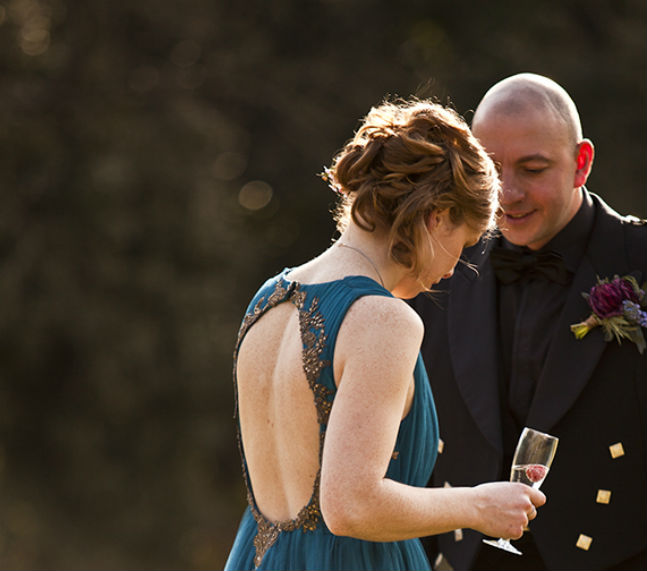 Welcome to The Pheasant Blog where you'll find me Morag, talking about what's going on here in the restaurant and beyond. Lots about food, recipes, produce and producers, events and the green haven of Galloway.
We've told you a bit about our Pheasant journey on the About page but since I've been asked a few times who we are and where we come from I thought I'd start at the beginning and fill you in.
I am local, recognised often as "Colin Dewar's Daughter" the bushy bearded man of Penkiln Sawmill. I left Wigtownshire to go to Edinburgh College of Art in 2001 never thinking I'd be back living here with a family 13 years later. Why would I? I thought I'd go to Art college then travel but meeting Andrea changed all that.
Left: Our wedding day in 2013
Below: Italian sunshine in Piazza Vittorio Veneto
We first met in my first year of college as a customer at La Partenope, a buzzing Italian Restaurant with red and white chequer table cloths, wine bottles caked with candle wax and lively service who shouted across the small bustling restaurant to one another in Italian. Any celebration or visit from parents I took the chance to go there. On one occasion I even managed it for lunch and dinner in one day. I fell in love with this little place and to no surprise very taken by one of the charming waiters.
Two years of stalking finally paid off and Andrea and I got together. It only took another 9 years for us to tie the knot. In the mean time Andrea had been working his way up the catering ladder managing and owning his own restaurants. I joined him for our last venture running a small bistro for 3 years until we decided to leave the city we loved and move to Italy.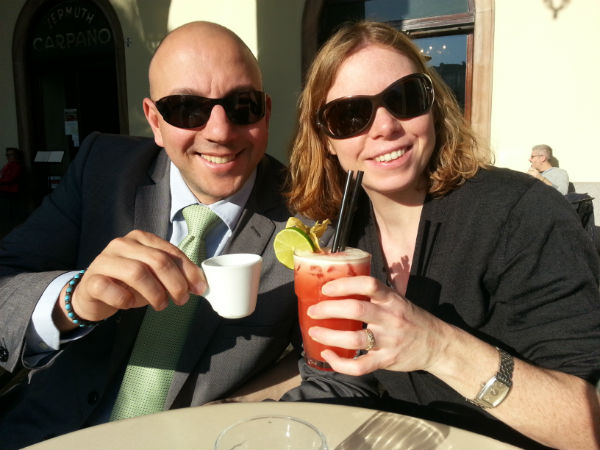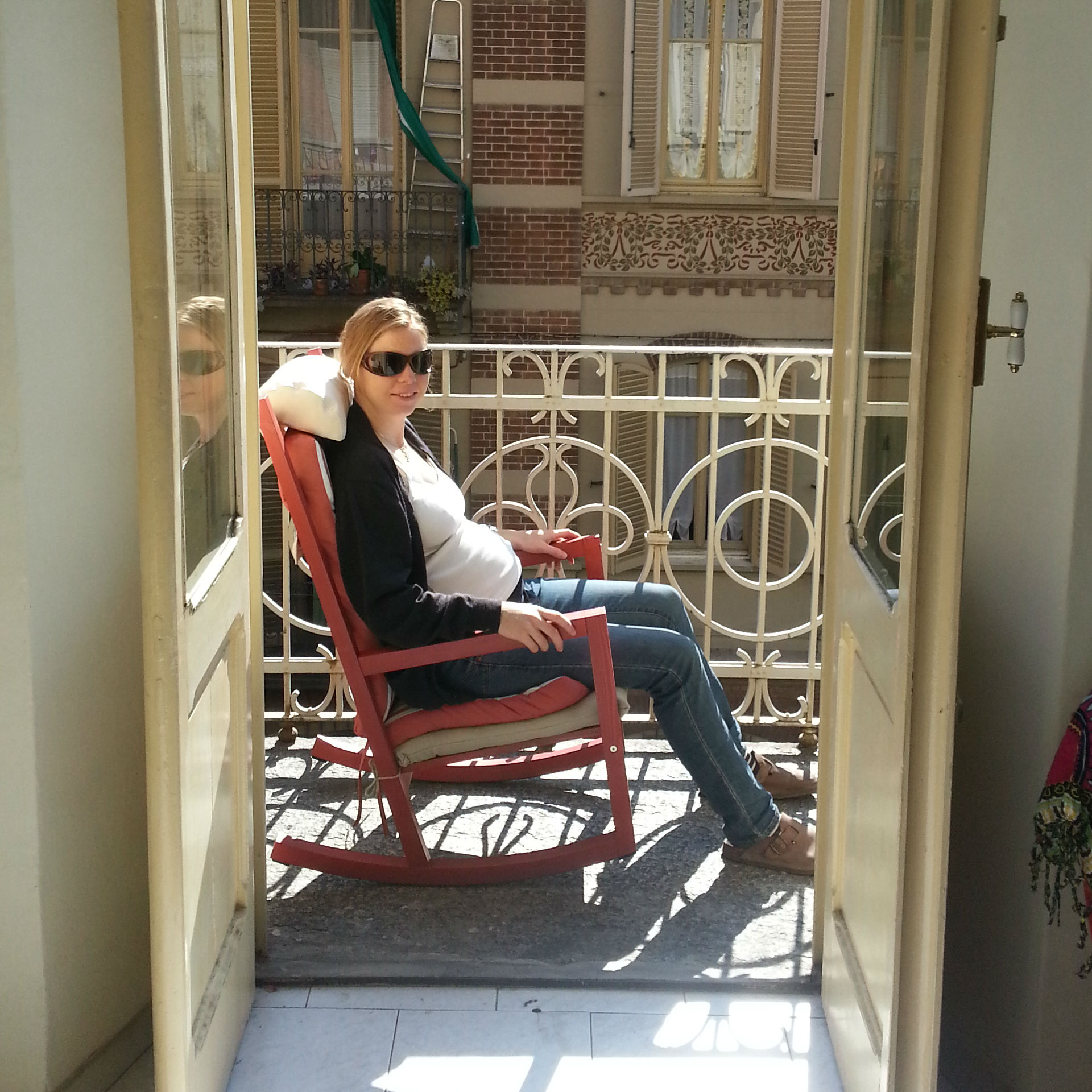 I had been trying to learn Italian during the years we were together but I'll confess I don't have a head for languages and Andrea will freely admit he is not a good teacher. I thought moving to Italy would finally give me the submersion I needed to get to grips with the language and give me the confidence I needed to improve. Andrea was obviously delighted to be moving back to his home country and although we'd still be far from his family he had lived in Turin before.
Having been there before Turin was an easy choice for me. I had been many places in Italy and loved the country but Turin always stuck in my mind as somewhere I could actually live. It is a beautiful light and spacious city with wide open piazza, River Po and cobbled historical centre, I found it very laid back and easy to zip around on my bike.
With the help from a friend we found a tiny but bright flat with a balcony a short cycle from the city centre and round the corner from a brilliant market. The abundacne and variety of affordable fruit and vegetables compares to nothing I've ever seen. Cheeses, meats, nuts, bread, kitchen wears and trainers, what more could you want?
Above: Almonst 9 months pregnant. Couldn't have been happier with our wee flat and even tinier balcony.
Although the city was beautiful and the ice cream unbeatable (La Romana on Corso Inghilterra for anyone going) the lack of job opportunities made life a bit tricky. The arrival of our son changed our perspective and after a year in Italy we happily moved back to Galloway.
Our story continues on the About page where The Pheasant journey begins.