23 Jun
2016
E is for Elderflower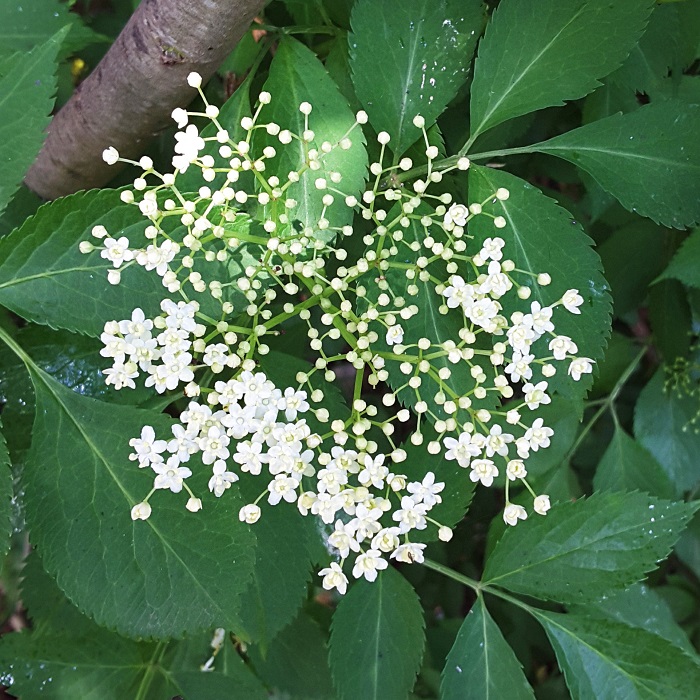 This is the time of year you will see the elder trees coming in to bloom. We have one in our garden but you can find them in every hedgerow and woodland.

They are best gathered when they are beginning to flower, with still a few remaining closed buds.
You can use the beautiful, light, fragrant flowers to make cordial – great to have in the cupboard to add to drinks, cocktails and desserts throughout the year.

20 – 25 flower heads will give you approximately 2 litres of cordial, so you don't need much to get going.
There are various recipe's out there using lemon, orange and vanilla for extra flavouring, here is how I made mine.
Ingredients:
25 Elderflower heads
1kg sugar
2 Lemons, zested and sliced
1 rounded tsp citric acid (available from the chemist)
You'll also need a jelly bag or muslin for straining and sterilised bottles for storing.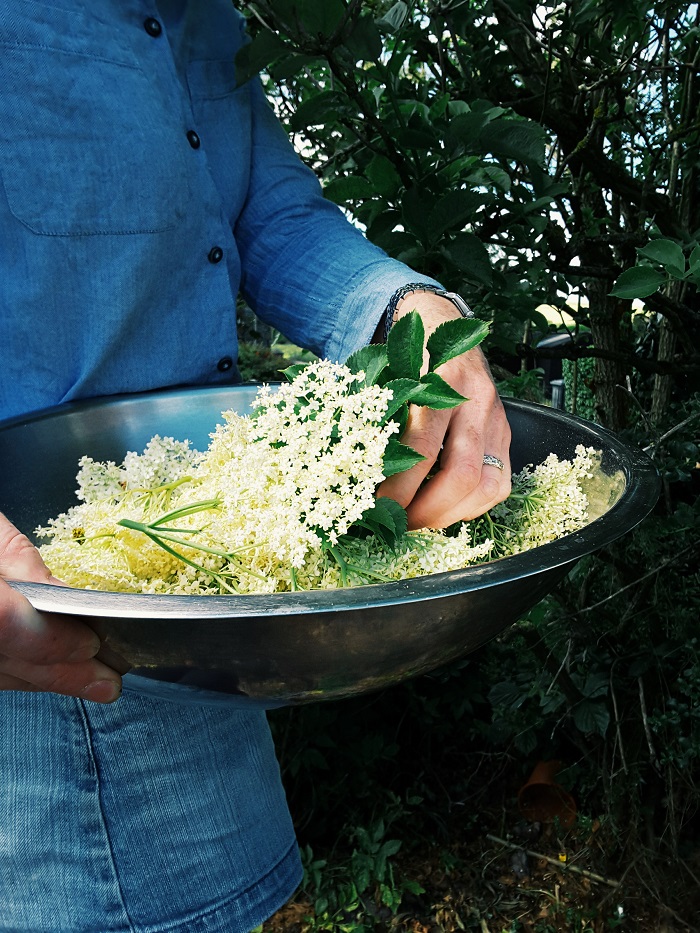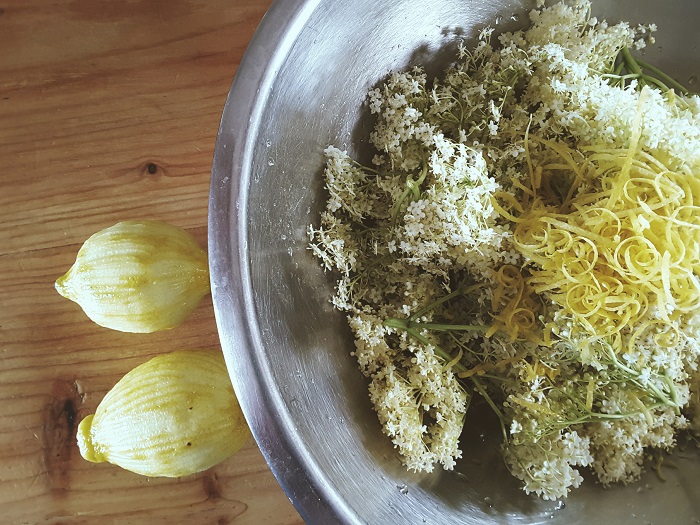 Foraging for elderflower is fun, you can get the kids involved in the gathering and checking for beasties is an important job!
Once your elderflower is beastie-free you're ready to begin.
Combine 1.5 litres of water, the sugar and citric acid in a large pot and bring to the boil.
In the meantime, take the zest of two lemons avoiding the white pith and slice the lemons.
Once the water has boiled, pour over the elderflower heads, lemon zest and slices. Leave to infuse for 24 hours.
Strain the infused mixture through a jelly bag or sterilised muslin then use a funnel to transfer to the sterilised bottles or jars.
All ready to use straight away in delicious refreshing drinks and cocktails. Great with stewed gooseberries or apples or a simple elderflower cream.