23 Sep
2016
Pizza Night, Wigtown Book Festival and Beyond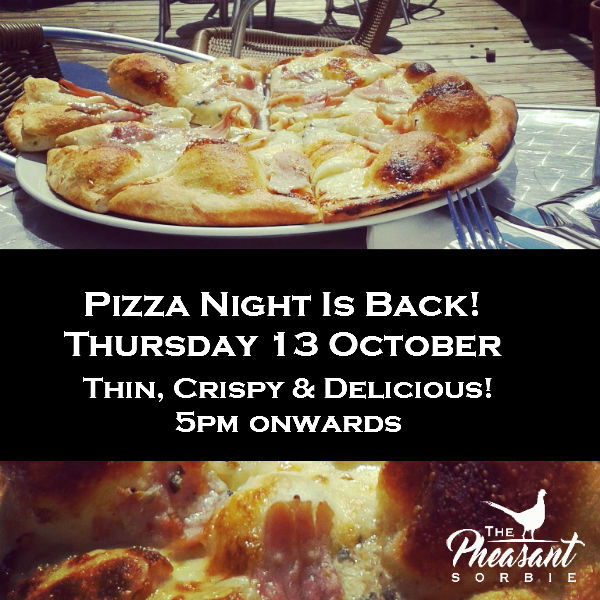 On the success of the last pizza night we are now going to make this a regular once a month event. The next pizza night will be on Thursday 13th of October, tables are available from 5pm onwards, booking is essential.
The pizzas are freshly made to order and of the thin and crispy variety, delicious! The oven is limited to 4 pizzas at a time so any tables over 4 we suggest sharing. In fact we had a number of tables of 6 or more and they loved the social sharing meal. Only 7 minutes to wait for the next pizza anyway!
Our last pizza menu consisted of 6 choices of toppings, we kept it simple and by all accounts all were enjoyed but don't worry Andrea is always flexible in the kitchen and is happy to accomodate.
We've had a great summer season meeting plenty of campers and holidaymakers and happy to see locals coming in whether for the first or 10th time! As we say goodbye to the summer it's hello Wigtown Book Festival.
10 days of talks, walks and events in and around Wigtown on every subject imaginable. There really is something for everyone. If you fancy making a night (or day!) of it, we are open later for meals to polish off your evening and also open Tuesday the 27th. Booking is recommended call us on
019880 850 270 or through our contact page.
There's so much to see and do, a few highlights for me are:
The Swallow Theatre - Open all year with an excellent programme of music, theatre and workshops www.swallowtheatre.co.uk
Craigard Gallery - During the festival Sarah Stewart has an exhibition of work by Benji Davies showing the beautiful illustrations from his book The Storm Whale.
www.facebook.com/Craigard-Gallery.com
The Autumn Kist - Art, Craft, Food and drink from Dumfries and Galloway and beyond. In the tent outside the county buildings during the festival.
Check out the festival website for details of all the events www.wigtownbookfestival.com.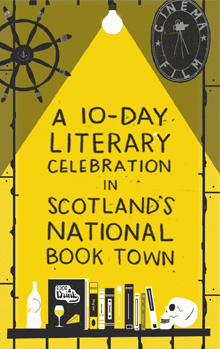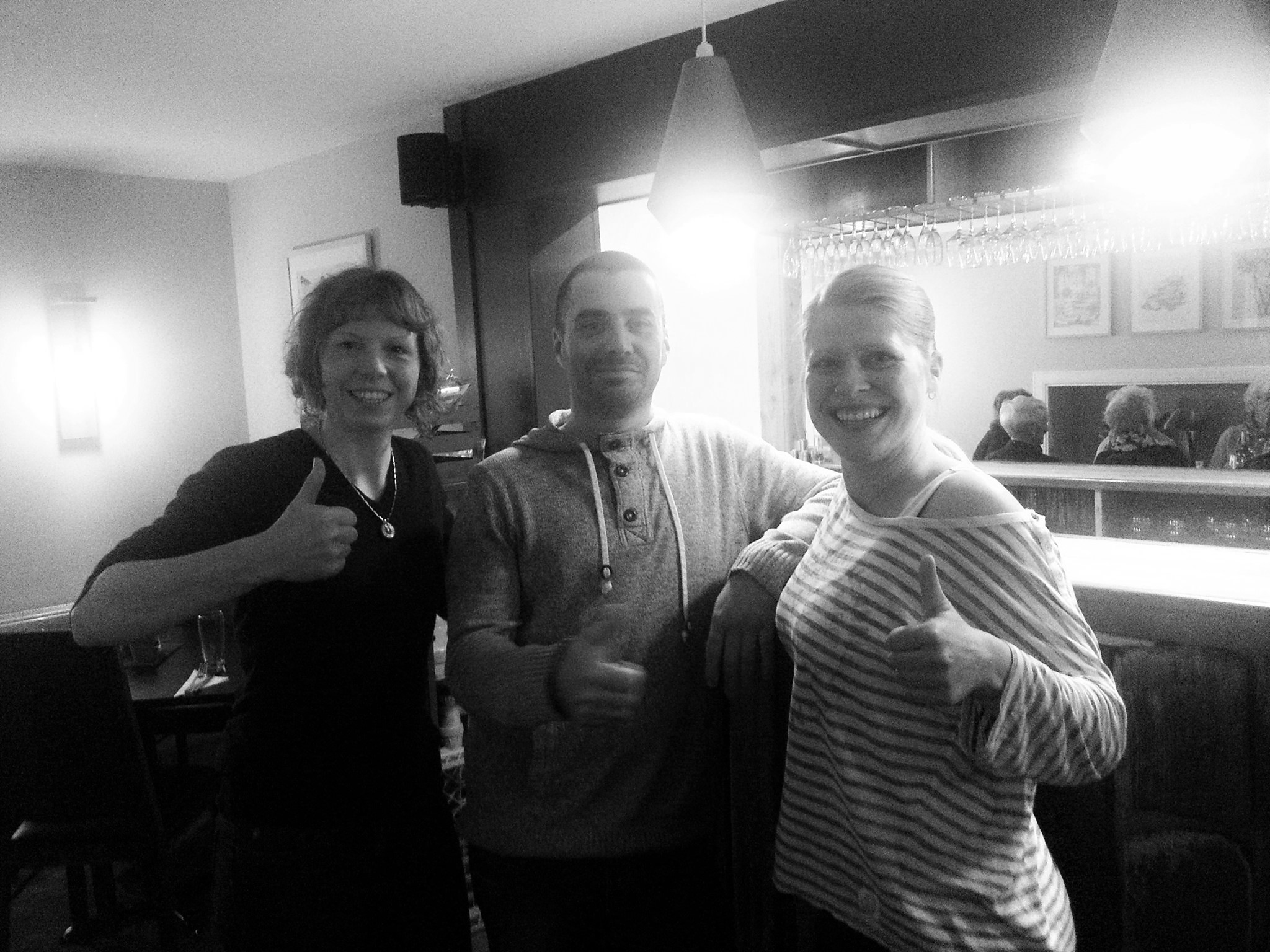 OTHER NEWS.... On Tuesday we had a photo shoot with Steve Jolly from Our Wigtownshire magazine, The Pheasant will be featuring on the recipe page so look our for the next edition! www.ourwigtownshire.co.uk
We've already had requests for our Christmas menu so although it probably sickens most to think of it so soon it is available for those who want to get in there early! Works parties, clubs, family and friends nights out all welcome. Use the contact page or call for more details.
Lastly, sadly we have to say a cheerio. Ben and Kati from Craft in Wigtown are moving on. We first met these two in their specially decked out caravan at Port William.
Streatry brought something really different to our shores and Ben and Kati showed such passion for flavour and quality it was a pleasure to talk to them and sample their delights! They strived to find the best produce and create something really unique.
Battling with our restricted times to dine out we haven't had nearly enough opportunity to go to their gourmet burger and craft beer restuarant in Wigtown but whenever we have I've always savoured every mouthful and left wondering when we can squeeze in another meal.
We really admire Ben and Kati for their drive and enthusiasm. They've always stuck to what they believe in and encouraged us in our early days. Good luck guys with whatever comes next. Where ever you go they'll be lucky to have you!